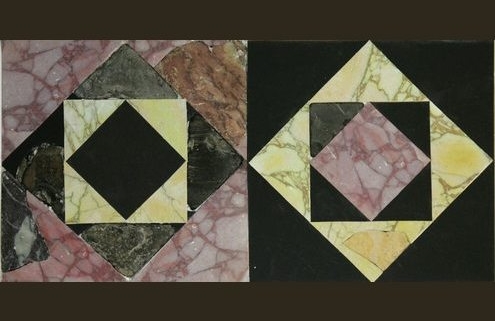 Opus Sectile floor tiles from Herod's Temple and surrounding courts. Like many other techniques originating in the Roman world, Opus sectile floors were first used locally in Herod's grandiose buildings.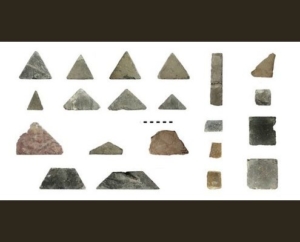 The tiles were meticulously cut in geometric shapes, and precisely fitted into a colorful geometric pattern based on the Roman foot (29.6 cm).
The multi-colored tiles were imported from a variety of locales, including Asia Minor, Greece, Tunisia and Egypt. These magnificent floor tiles give us yet another glimpse into the splendor of Herod's Temple, and illuminate the texts which have been studied for thousands of years and never fully appreciated — such as Josephus' description: "Those entire courts that were exposed to the sky were laid with stones of all colors and all sorts" (War of the Jews V.192).
Using geometric principles, in addition to parallels found at other Herodian sites, we have succeeded in restoring the ornate tile patters that decorated the courts of Herod's Temple Mount.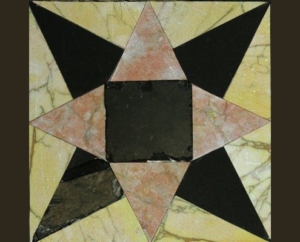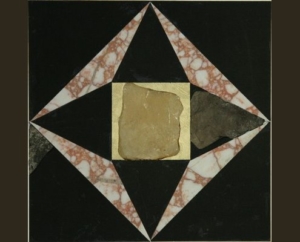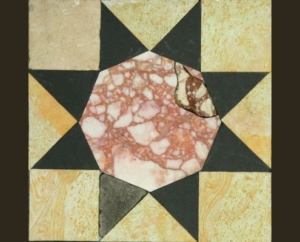 Further reading about these reconstructions:
F. Snyder, G. Barkay and Z. Dvira, "What the Temple Mount Floor Looked Like", Biblical Archaeology Review, nov/dec 2016