A Visit from the Alumni of the Ecole Polytechnique!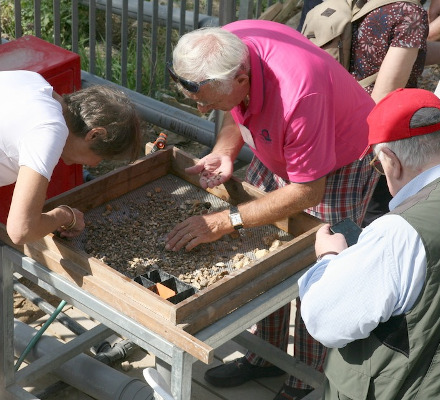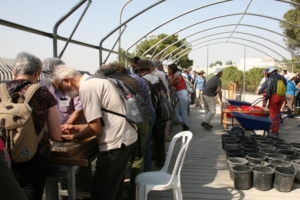 This past week at the Temple Mount Sifting Project, we had the great honor and pleasure of hosting the reunion tour of the Class of 1962-65 from the prestigious Ecole Polytechnique of Paris. This group of retirees, many of whom have never been to Israel before, have stayed in touch over the years, and came from various distinct positions in French society, such as: General Controller of the State Budget, Head of the Agricultural Academy, and Head of the Ariane Space Rocket Development Program.
The Ecole Polytechnique itself was founded in 1794, and is a military institute attached the the Ministry of Defense of France. The explicit goal of the university is to train some of the brightest and most promising young men to help manage the nation, with entry restricted to 300 candidates per year, and dependent on a variety of factors of intensive study of math and sciences. Every year, the class organizes a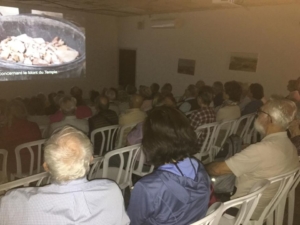 reunion in France, but this year they decided to bring the group to Israel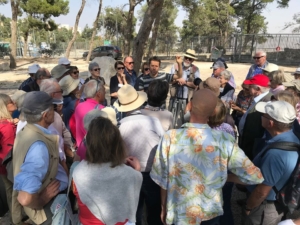 which included a week in Jerusalem and several days in the North, ultimately reaching a record number of 71 participants!
These engineers collectively decided to spend their day learning and sifting with us during their short tour in Israel, which was organized by a member of their class, Jean Horgen, who now resides in Israel. Naturally, as engineers and scientists, our visitors from France were enthusiastic in their questions and participation. We greatly appreciated their detailed questions, down to the fine details about the size and measurements of the opus sectile tiles of the Herodian courtyards of the Second Temple!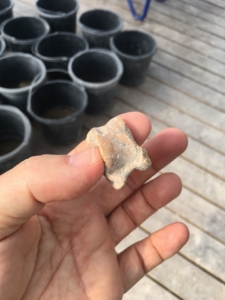 Near the end of our day together, one of the members of the group found an ancient game piece made from the astragalus bone (the lower section of the ankle bone, referred to as the "tarsus"). This ancient game is referred to as "Knucklebones" (despite being sourced from the ankle bone), in which the bone game pieces were typically formed from the ankle of a sheep. The players would then throw up and attempt to catch the pieces before they fell to the group, in a game which resembled current day "jacks." It was a great pleasure to host them, and we hope to host many more reunions in the future!
https://tmsifting.org/en/wp-content/uploads/sites/2/2019/11/sifting-in-action-440.jpg
400
440
P. Moshe Shamah
https://tmsifting.org/en/wp-content/uploads/sites/2/2019/09/compact-for-enfold-1.png
P. Moshe Shamah
2019-11-25 13:47:34
2021-10-18 12:52:11
A Visit from the Alumni of the Ecole Polytechnique!