An Important Clarification: We have nothing to do with the new venture My Evven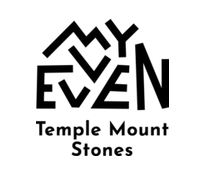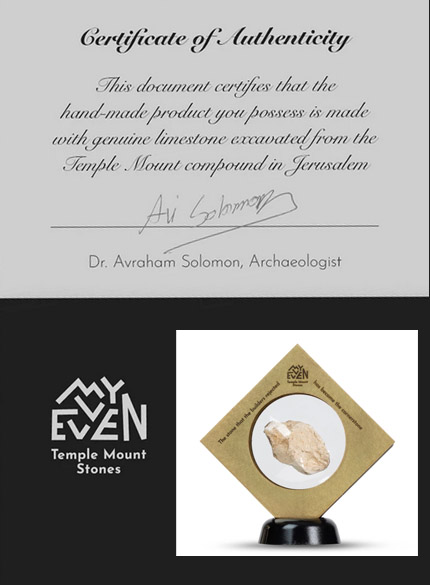 A new venture called My Evven has been launched online by tourism entrepreneur Uri Steinberg, which markets stones that allegedly originate from debris removed from Waqf excavations on the Temple Mount. The alleged certificate of the origin of the stones is given by the archaeologist Avraham Solomon.
It is important for us to emphasize that we have nothing to do with this venture and we cannot guarantee in any way that the stones in question are indeed from the Temple Mount. The only archaeological entity that holds debris from the Temple Mount is the Temple Mount Sifting Project. We have never handed over our sifting debris to the managers of the MyEvven venture, and if in any way they took the stones from the debris we removed from our sifting site, they certainly cannot know if these were stones remaining from sifting the Temple Mount dirt or if they came from other excavation sites we give sifting services to, or from debris from renovations that recently took place at the Masuo't Lookout.
The archaeologist Avraham Solomon is not involved in the sifting project and is unfamiliar with our work patterns and the material removed from the sifting site. For many years, Solomon excavated dirt from the Western Wall tunnels near the Temple Mount, but not from the Temple Mount itself. Mr. Steinberg contacted us in the past and offered a collaboration on this venture, but we vehemently declined the offer.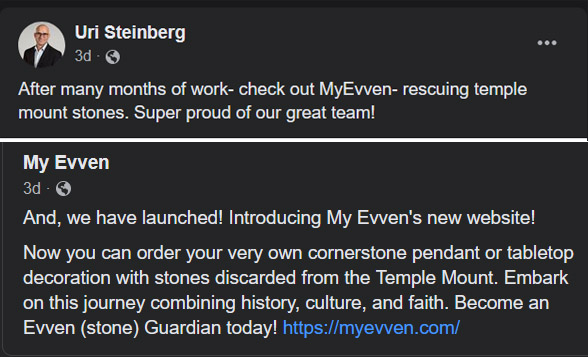 https://tmsifting.org/en/wp-content/uploads/sites/2/2021/11/Capture.jpg
175
200
Zachi Dvira
https://tmsifting.org/en/wp-content/uploads/sites/2/2019/09/compact-for-enfold-1.png
Zachi Dvira
2021-11-15 13:36:42
2021-11-15 13:36:44
An Important Clarification: We have nothing to do with the new venture My Evven