Our Comments on the Unknown Underground Cistern that Was Discovered on the Temple Mount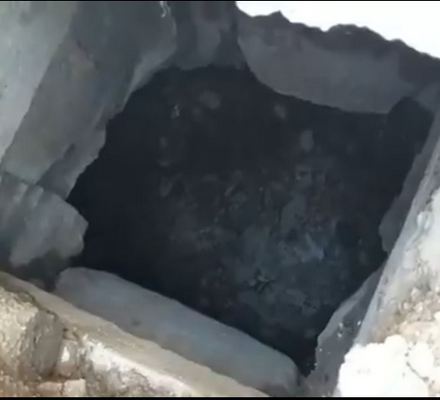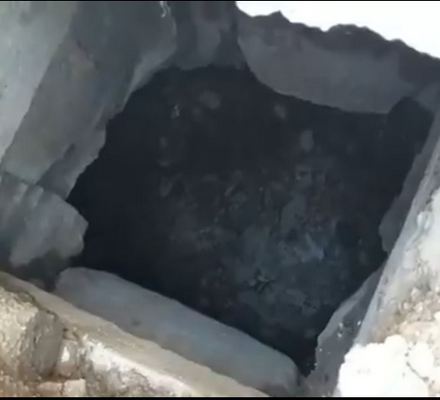 Earlier this week an opening to an unknown underground cavity or passageway was discovered on the Temple Mount by one of the Islamic Waqf personnel. After studying a video and pictures of this discovery published on social media networks, it appears that the location of this opening is near the west wall of the Al-Aqsa mosque . For the benefit of the many people and reporters who have, naturally, been asking us for our opinion regarding this discovery, we are providing here our knowledge concerning the location of this cavity.
حفريات خطيرة.. اكتشاف حفرة جديدة في باحات المسجد الأقصى قرب باب المغاربة pic.twitter.com/j4qWmVm4ZE

— وكالة شهاب للأنباء (@ShehabAgency) August 30, 2020
19th century European explorers of Jerusalem called attention to a blocked opening in the western side of the Double Gate passageway (a tunnel leading into the Temple Mount from the Double Gate in the southern wall of the Temple Mount). The explorers (E. Pierotti, C. de Vogüé and C. Warren) suggested that an ancient passageway leading to Barclay's Gate lies beyond this opening. Charles Warren, an officer in the British Royal Engineers, who explored Jerusalem on behalf of the Palestine Exploration Fund, secretly dug several exploration shafts along the exterior walls of the Temple Mount. He also secretly entered the subterranean Double Gate passageway and attempted to excavate the passageway behind the blocked opening discovered in the western side of the Double Gate corridor. Unfortunately, after finding the corridor overwhelmingly laden with debris, Warren was forced to abandon his excavation attempt.
The Double Gate and its passageway are located under the Al-Aqsa mosque. They were built during the late Second Temple Period, and still preserve many remnants of this period. Barclay's Gate, visible today from the women's prayer area of the Western Wall, has a gate house located below the surface level of the current Temple Mount platform. This gate house is also dated to the late Second Temple Period, and, like many other ancient underground structures on the mount, was converted to a mosque in recent decades (known today as Al-Buraq).
The opening discovered earlier this week under one of the pavement slabs of the Temple Mount court probably leads to a tunnel that ran between the Double Gate and Barclay's Gate. This tunnel may have functioned as a drainage channel or possibly even as a secret subterranean passageway. Unfortunately, neither the Israel Antiquities Authority nor any other archaeological institution for that matter are permitted to conduct archaeological studies at the site. Furthermore, sadly the newly discovered opening has now been blocked with concrete, rendering any future studies of the area even less likely.
https://tmsifting.org/en/wp-content/uploads/sites/2/2020/09/בור.jpg
400
440
Zachi Dvira
https://tmsifting.org/en/wp-content/uploads/sites/2/2019/09/compact-for-enfold-1.png
Zachi Dvira
2020-09-02 16:57:32
2021-08-18 12:33:18
Our Comments on the Unknown Underground Cistern that Was Discovered on the Temple Mount