Zachi Dvira: How Did We Get Here?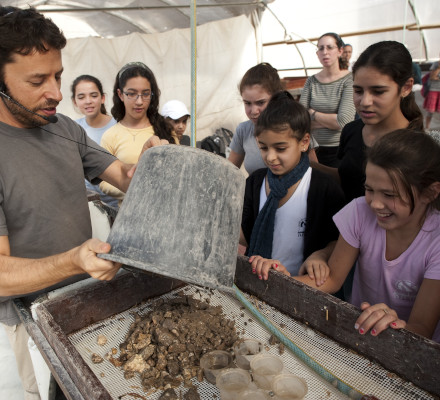 Staff Spotlight for February: Zachi Dvira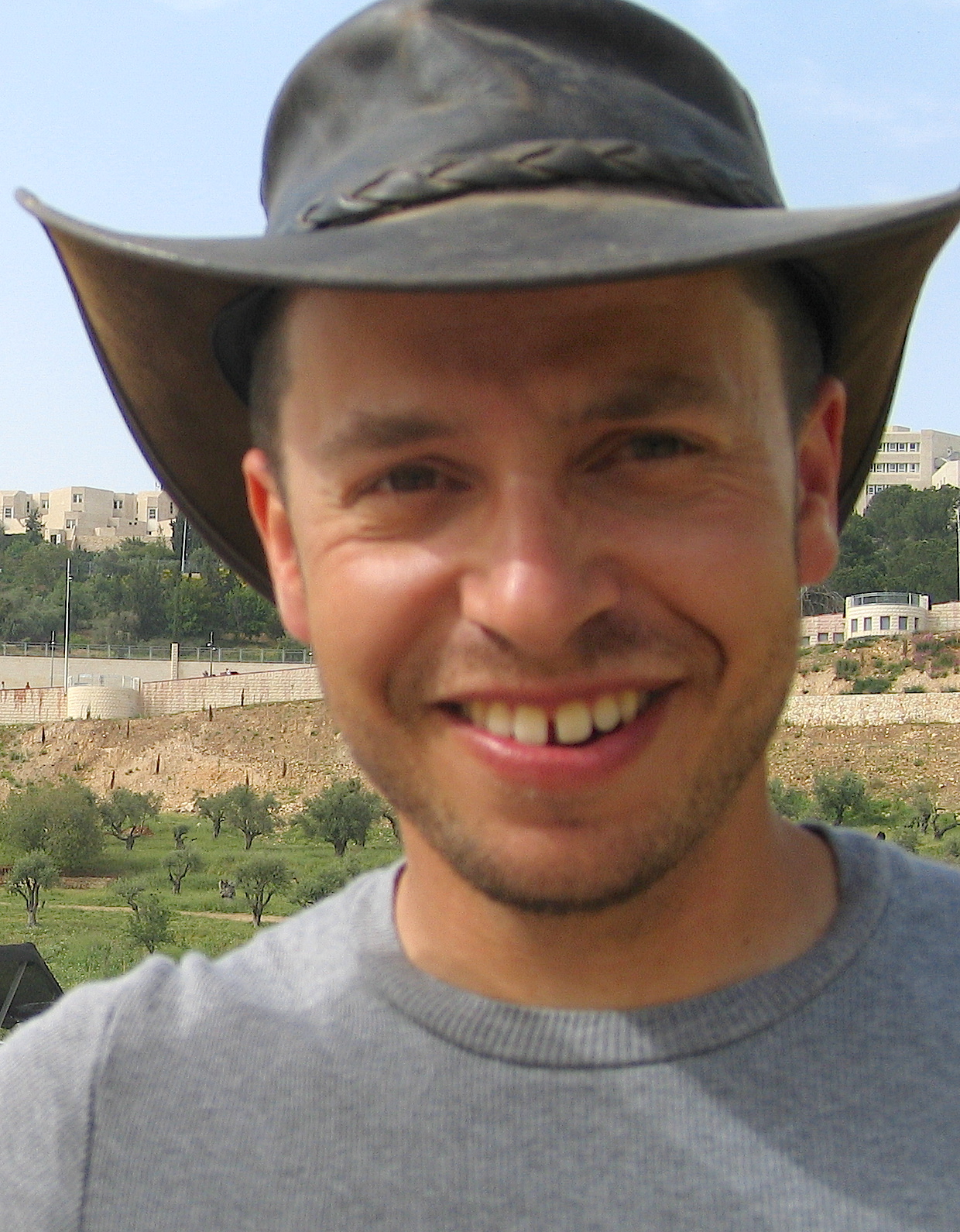 How does a computer programmer stumble into directing a hot-topic salvage archaeology project? This is the story of our Director, Zachi Dvira.
After a short hiatus during our crowdfunding campaign, our Staff Spotlight is back on and this month, it falls on Zachi. Many people have read interviews and articles about Dr. Gaby Barkay, but what do you know about the student turned director of our project?
Zachi grew up in Herzliya and only really got started in archaeology at age 25. From age 9, he was programming computers. After the army, he went into computer graphics and animation and even started his own business. One Sukkot, he left his office for eight days, and the heat from the sun coming through the windows destroyed all of his hard drives. All of his files and big projects were lost.
Zachi felt like he needed a change. He had just spent time traveling in the Caribbean and South America and became more interested in archaeology. He was intrigued by St. Augustine in Columbia and its unique culture. He was a city boy, but when he got back to Israel, he started traveling within Israel and visiting the archaeological and historical sites here. He was amazed at the number of things that he didn't know and that he hadn't done in Israel. Zachi's late grandmother also fanned the spark of interest in archaeology and would talk to Zachi about excavations and discoveries.
Zachi had been interested in the Bible since he was a teenager and he had been researching the Torah text and its relation to modern Judaism. After the loss of his files, Zachi went back to programming, but he also wanted to learn archaeology on the side because of his sincere interest in the subject. He also wanted to gain the tools he needed to research more about the Bible and the source of Judaism. Zachi enrolled at Bar Ilan University, and as he learned more and more, he felt like he really began to better understand the text of the Bible and the context in which it was written.
So how did the Sifting Project start?
Zachi was interested in the Temple Mount and he was doing a seminar with Dr. Gaby Barkay about Jerusalem. He had to write a paper about Jerusalem in the 10th Century BCE. At that time, there was a claim that the Temple Mount was not a part of Jerusalem in the 10th century and that it was only added later on.
Even in 1998, there had been reports of trucks leaving the Temple Mount with earth, and when the large Awaqf excavation took place in 1999, someone who had followed the trucks told Zachi where to find the dirt that they had dumped. Zachi had the idea that he could maybe find something from the 10th century BCE and give evidence that the Temple Mount was a part of Jerusalem at that time. He had no idea that it would become a whole project.
With other friends and archaeology students, Zachi surveyed some of the earth removed from the Temple Mount, but it was professors like Dr. Barkay that were able to date and identified the artifacts and who realized that they were dealing with something immensely important.
Zachi and Gaby decided to establish an official project for sifting this debris and the Temple Mount Sifting Project was established in 2004. Zachi was in the middle of his MA studies. I asked him what his dreams are for the project, and he said that because this project has exceeded all hopes and expectations, it is difficult to talk about dreams. The dream of finding a few inscriptions or seals, well we found them. In any excavation you want to uncover more finds that shed a lot of light on history, and with our project, even just the statistics of the finds that we have can lead to new understandings.
Of all things, Zachi is very interested in the implementation of advanced quantitative analysis techniques in archaeology. This is what his MA thesis was about. He researched automatic typology methods and wrote about how to use data mining for analyzing archaeological databases to reveal patterns in the data, which consequently raise new research questions.
While Zachi has found a number of nice coins and some inscriptions for the project, the research and the library is more interesting for him. Like all of us, there are so many things that Zachi would like to research and to delve into, but unfortunately there just aren't enough hours in the day. This is the never-ending problem of an archaeologist. You learn one thing that leads you into a whole new category of topics you didn't even know you were interested in, which leads you to something else, and the process of learning and striving to know more and better understand is a lifelong pursuit.
This is what led Zachi to the British Mandate archives where he discovered a whole list of remnants and features on the Temple Mount that he was surprised had not been published. They help fill in the picture of the history of the Temple Mount and how it has been used over time. He wrote a whole article about this and we are now waiting for it to be expanded upon and translated into English. This is also a part of his PhD thesis that he has just started.
Basically, we are very lucky to have Zachi, his experience, and his passion for learning and truth leading our TMSP team. This is just a small glimpse into the man, but hopefully it gives you a little bit of insight into the quiet powerhouse behind our project.
https://tmsifting.org/en/wp-content/uploads/sites/2/2017/02/Zachi-sifting-with-young-volunteers-440.jpg
400
440
Jennifer Greene
https://tmsifting.org/en/wp-content/uploads/sites/2/2019/09/compact-for-enfold-1.png
Jennifer Greene
2017-02-19 11:40:56
2021-10-19 14:09:48
Zachi Dvira: How Did We Get Here?