Noa Nevo – National Service Doing the World a Service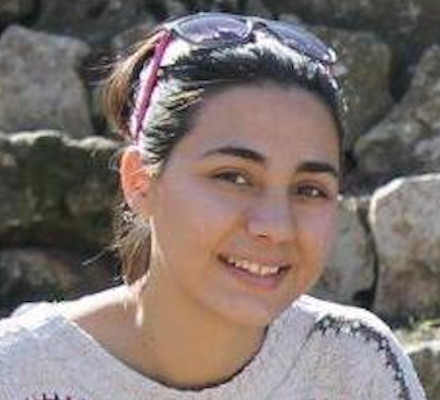 Staff Spotlight: May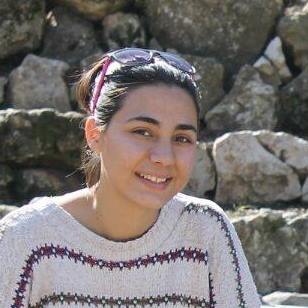 Have you met Noa?
Noa is our Bat Sherut this year at our sifting site in Emek Tzurim National Park, meaning that she is doing her National Service by working with our project. She is a very meticulous and focused sifter, and she is a champion at finding small bits of plaster and other small finds. One of her favorite artifacts that she has found is a very small fragment of a hair comb made of bone that dates to the Second Temple. She said, "it is a very small artifact, but a very valuable one." Able to identify and teach about the different types of rocks and special stones, as well as other categories of finds, she is a fantastic help at the site and a great guide for all of our English and Hebrew speaking groups.
Noa is from Na'ale, which is a yishuv near modiin. She decided to do her Sherut Leumi, or National Service, with the Sifting Project because she has always been interested in the past and especially the history of Israel and Jewish culture. When she heard that there was an option to do her National Service at the Sifting Project, she decided to check it out and we are so glad that she did!
Before working with the Sifting Project, Noa says that she knew the general history of the Temple Mount, but that now she has studied more intensively about the Temple. For example, she explains that she now knows much more about the different vessels of the Temple, such as those made of stone. Stone vessels were very popular during the Second Temple Period (1st century BCE – 1st century CE) because they don't get defiled or absorb spiritual impurity.
Noa loves working with our volunteer groups. She specifically has good memories of working with a mechina of olim chadashim (high school age preparatory program for new Israeli citizens) that comes to sift every year. Next year, she plans to work in agriculture and then spend some time traveling. When she returns to Israel, she wants to study Toldot Israel, the history of the ancient Israeli nation, in university.
Stay tuned and get to know us! We will be putting a spotlight on different staff members each month. Leave a comment and share our posts if you had a good experience working with our staff!
https://tmsifting.org/en/wp-content/uploads/sites/2/2021/10/Noa-Nevo-440.jpg
400
440
Jennifer Greene
https://tmsifting.org/en/wp-content/uploads/sites/2/2019/09/compact-for-enfold-1.png
Jennifer Greene
2016-05-11 11:24:59
2021-10-20 18:16:43
Noa Nevo – National Service Doing the World a Service