Aaron Greener: It Figures: TMSP Staff are Experts in their Field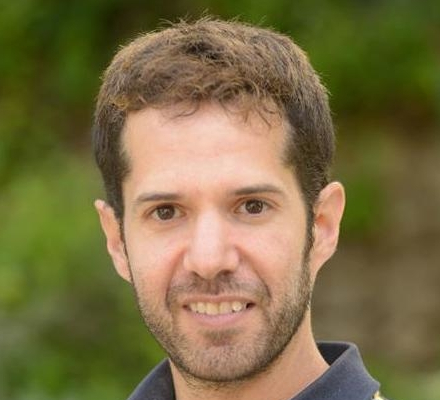 Staff Spotlight: June
Have you met Aaron?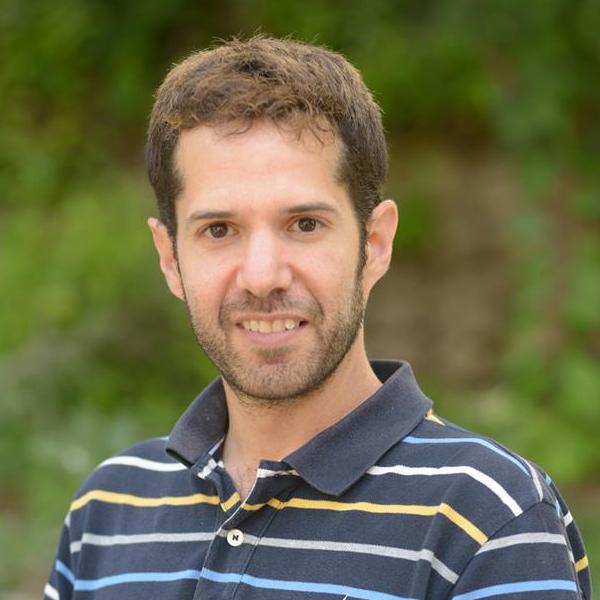 Dr. Aaron Greener has been part of the Temple Mount Sifting Project (TMSP) staff since the project's inception. He has held various positions over the years, but you may remember him as site archaeologist and guide, or fantastic lecturer. He has an extensive and impressive resume and long history of experience in archaeology. He spent a year at the American School of Classical Studies at Athens. He has excavated at many sites in Israel including Tell es-Safi, participates in various projects in Jerusalem, and is currently part of the team at Tel 'Eton.
When not working in our research lab, Aaron serves as the Ernest S. Frerichs Fellow and Program Coordinator at the W.F. Albright Institute of Archaeological Research, and is currently conducting his post-doctoral research on the numerous groundstone tools which were used by the metal workers community at Timna. His study is offering – for the first time – a typology and quantitative analysis of the groundstones, and an interpretation of how the various types of tools were employed during the copper smelting process.
Aaron also directs "Dig the Past – an Israeli Archaeological Adventure," which recreates Israeli archaeological excavations at North American camps and communities. Definitely contact him if you are interested in this program. The program has received fantastic positive feedback and is a unique experience with huge educational potential. It's also seriously fun. Check out the website here.
What is amazing is that this is all after recently completing his PHD at Bar-Ilan University. His thesis is entitled "Late Bronze Age Imported Pottery in the Land of Israel: Between Economy, Society and Symbolism" and he is always happy to discuss this subject, among many others.
Now you see why Aaron is one of our expert staff here at the Sifting Project! He is considered our expert on Terra-cotta figurines and statue fragments and is currently conducting research on the numerous examples found by sifters at our site over the past eleven years.
Most (but not all as you can see by the image to the left) of these figurines can be dated to the Iron Age II period (8th-6th centuries BCE), and may be related to cultic activities. The figurines found by the TMSP complement and provide an important addition to thousands of similar figurines which are found in all Judahite sites.
These figurines, consisting mostly of anthropomorphic female pillar figurines and a variety of four legged animals (mostly horses, some with riders), have stirred the imagination of researchers since the dawn of archaeology. Since almost all are found in fragmented condition, some have related them to the Biblical account of Hezekiah's or Josiah's religious reforms, during which symbols of idol worship were systematically destroyed and abolished. Numerous books and articles have been written about their possible functions and symbolism.
Do they represent the goddess Asherah or rather mortal women? Were they used for ritual in the unofficial domestic realm or have more of an apotropaic function?
Aaron and the rest of the team are trying to answer these questions and understand what these figurines were used for on the Temple Mount, the political and religious center of Jerusalem and Judah.
We are currently trying to raise funds to be able to publish our findings in a series of volumes dedicated to our site. If you are interested in helping us reach that goal, check out our crowdfunding website which has details about the project, our finds, and the importance of our research and its publication. There are also great thank you gifts for our donors.
Also, if you are interested in figurines and what Aaron is up to in the lab, stay tuned for a video contest about one of our figurines. More details will be on our facebook page and twitter feed at the end of June.
https://tmsifting.org/en/wp-content/uploads/sites/2/2021/10/Aaron-Greener-440.jpg
400
440
Jennifer Greene
https://tmsifting.org/en/wp-content/uploads/sites/2/2019/09/compact-for-enfold-1.png
Jennifer Greene
2016-06-09 13:01:28
2021-10-20 18:29:35
Aaron Greener: It Figures: TMSP Staff are Experts in their Field