Beverly Ungar: Archaeology – A Lifetime of Love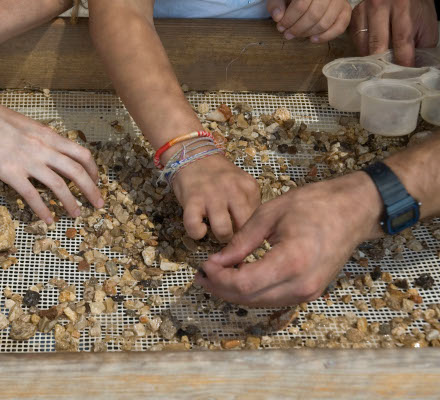 Staff Spotlight: July
"This is a perfectly wonderful, normal, regular stone. Well done!"
Have you seen one of our green-shirted staff members patiently teaching one of our youngest volunteers? This was probably Beverly. As one of our older volunteers, Beverly shows us that a love of archaeology is a lifetime pursuit. Her excitement and energy are a huge asset to our staff and we are lucky to have her.
Beverly came to Israel from England 48 years ago and is now living in the town of Tekoa outside of Jerusalem. She retired from work as a Public Health Nurse and is now serving her community by volunteering with the Temple Mount Sifting Project.
Beverly first got involved with our project when she retired and took part in Megalim (Hebrew acronym for The City of David Institute for Jerusalem Studies) – a course with Ir David about the First and Second Temple Periods in light of new archaeological discoveries. She found it to be riveting. Each class had a classroom component but went out into the field as well.
As a long time financial supporter of Ir David, she wanted to continue her association with the organization. She took steps to become a volunteer for one of their projects and ended up here with us at the Sifting Project. This was three years ago. Beverly has been volunteering with us once a week ever since and considers it one of the highlights of her week.
Working at the Sifting Project, Beverly has learned a lot about the Temple Mount. Listening to various introductions and wrap up sessions, one gets a feel for the history of the Temple Mount with all its layers and stories. Yet, the most exciting part of learning here is the hands on immersion into the history and the direct contact with the materials that make up the history of the Temple Mount.
Beverly advises sifters not to expect every piece of stone they are looking at to have significance, but to wait for those nuggets of important history that come along and to really learn from the experience. A couple of weeks ago Beverly had a really great day on site. She found two coins and a ring all in one day, but she still considers her most exciting finds to be ones from a couple months back.
On a particularly gray and miserable afternoon, Beverly found a really tiny Byzantine coin. When looking for coins, you have to look out for the greenish tinge that comes from the bronze in the coin, so on a day with very little light this task becomes much more difficult. To find such a tiny and important piece of history under those circumstances was extremely exciting.
Beverly's other favorite find is a stone tool. Made of pinkish stone, the tool has a small shaft and three tiny teeth. When washed it looked as though it could have been modern. Yet when she brought it to the archaeologist, she was surprised to learn that this tiny tool was probably 8 or 9 thousand years old. Not bad for a day's work. (Sorry no pictures for this one!)
I asked Beverly what her favorite memory was from her time with the Sifting Project. She responded that she loves to work with people. She loves hearing their stories and learning about their backgrounds and enjoys going home and telling her family and friends about the things that we've found and the people she's met. Yet it is when she began to talk about her grandchildren that her face really lit up.
Sharing a Passion with Family
Beverly's grandchildren have been to the sifting site twice with their grandmother but numerous other times with their parents, and are really getting a feel for the materials in the buckets. Her 3-year-old granddaughter last year was totally uninterested, but this year was very much engaged in the sifting. She had to stand on two stools in order to see into the sifter and was very cocky about being up so high. Beverly relates that her granddaughter kept lifting up stones and saying, "what is this grandma?" and that she would look at it and respond, "this is a perfectly wonderful, normal, regular stone. Well done!" Her grandson (age 5) was very good at finding pottery and her older granddaughter (age 8) was the family's flint-finding expert. At one point her grandson became a little bored and said very diplomatically, "grandma, don't you think we should leave some of the stones for other people to have a look at?" Beverly laughs when she recalls that it was fortunately a very hot day when her family came because at the very end, her 3-year-old granddaughter said happily, "look at me! I'm soaking wet!"
It is with humility, patience, and a spark of excitement that Beverly volunteers with our project and we are very lucky to have her. She is living proof that archaeology is a passion that can be explored and engaged with throughout life.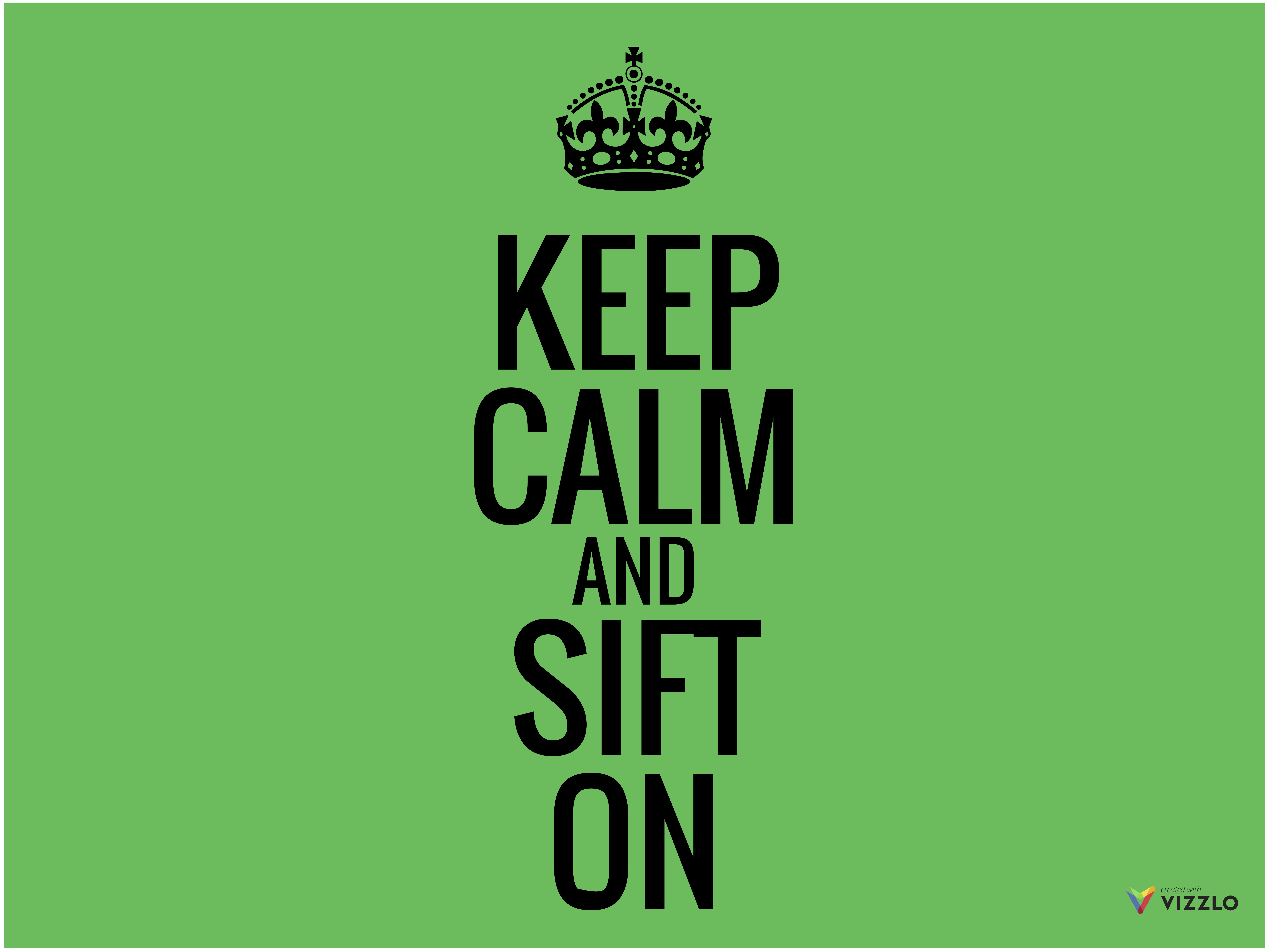 https://tmsifting.org/en/wp-content/uploads/sites/2/2021/10/Hands-sifting-over-a-sifting-net-440.jpg
400
440
Jennifer Greene
https://tmsifting.org/en/wp-content/uploads/sites/2/2019/09/compact-for-enfold-1.png
Jennifer Greene
2016-07-13 11:13:33
2021-10-20 18:36:04
Beverly Ungar: Archaeology – A Lifetime of Love